New Year's Eve Meditation and Celebration
December 31, 2014 into January 1, 2015
7:30PM to 12:00AM
Join us for a lovely evening of sitting, chanting and making personal vows to welcome in the New Year, followed by refreshments and a bit of socializing.
$20 or any donation you wish
Reservations required by December 23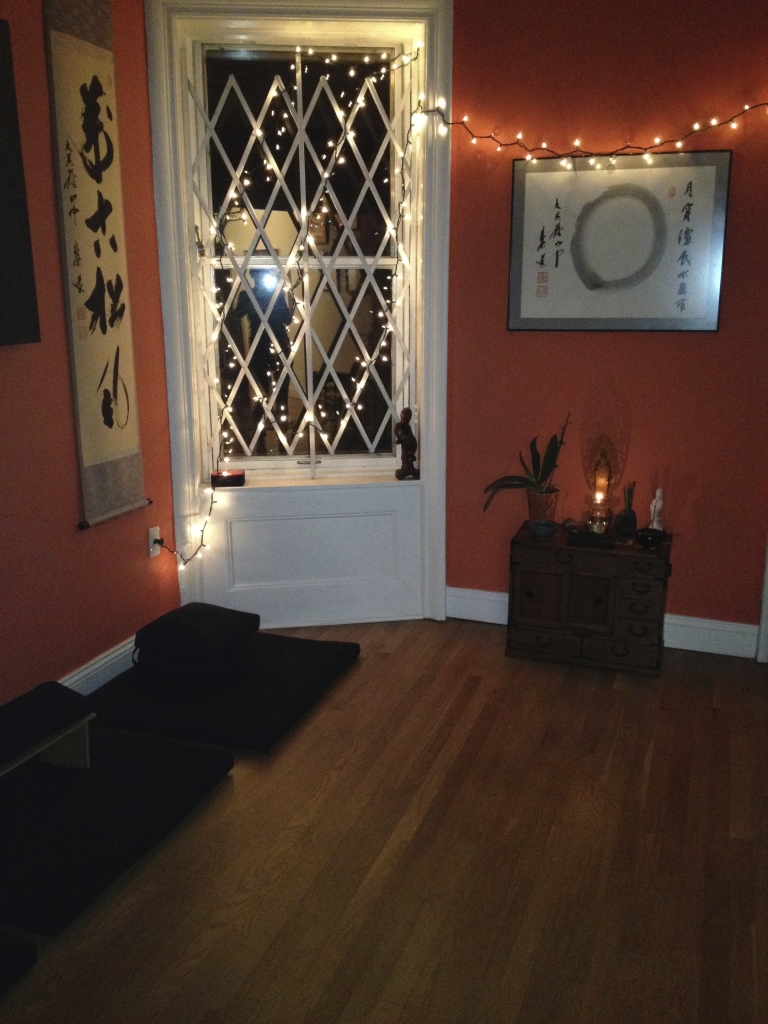 Mindful Life Coaching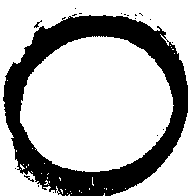 "Better & longer lasting than a massage."
Guidance to help you establish a daily spiritual practice to tame those racing thoughts and keep your life in balance.
Private one-on-one full hour sessions at your convenience.
In person, on the phone or via Skype.
Call or
email
for fees and availability. (I do offer a sliding scale for those with limited income.)
SPECIAL Holiday Pricing December 15 – January 15
Give the gift of serenity to a loved one for only $75.
Or treat yourself to this special inner massage.
Longer lasting than any spa treatment!
Building & Maintaining a Meditation Practice

Sitting still, focusing on our breath and just listening are keys to knowing, training, and changing not only our minds, but our world. Eliminate fear, anxiety and anger. Gain self-mastery and love.
Join this author, teacher, and Mindful Life Coach to learn how to establish and maintain a daily practice—your key to serenity. Sitting in silence, walking meditation, mindful listening, spiritual literature, and sharing experience are all part of the sessions. Beginners or experienced meditators, everyone is welcome.
Schedule:
Four Mondays, November 24 - December 15, 7:30-9:00PM
$100 member; $110 non-member
Location:
The JCC in Manhattan, 334 Amsterdam Ave. at 76th St.
Makom Center – 7th Floor
For more information, or to register, please call 646-505-5708
Imperfect Partners: Making it Work
A Practical Spiritual Approach to Being a Couple

Do you feel that you are the only one committed to your relationship or that you could do better with someone else? Have you ever thought about what it would be like to be in a relationship with someone like you? Do these feelings occur in every relationship you have? If so, it's time to look within your relationship and not outside of it. Whether you're 19 or 90, come learn that it's never too late to make things better. In this experiential workshop led by
Nancy O'Hara and Michael Levine
, you and your partner will learn to be together in a new and exciting way.
Join Nancy O'Hara and Michael Levine for this new series.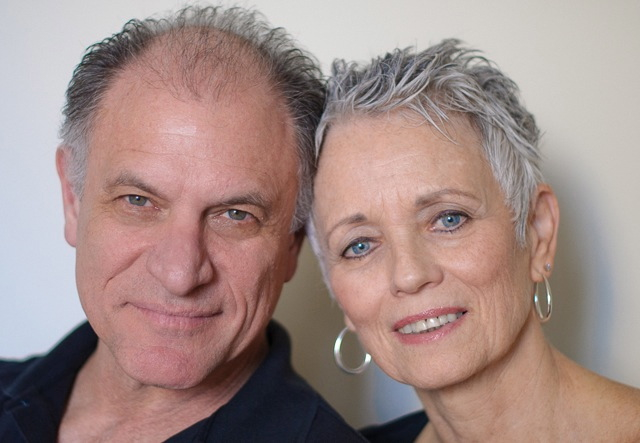 Schedule:
Five Mondays
April 13 - May 11, 2015
7:00-9:00PM
Location:
The JCC in Manhattan
334 Amsterdam Ave. at 76th St.
Makom Center – 7th Floor
For more information, or to register, please call 646-505-5708
Introduction to Meditation:
Creating a Daily Practice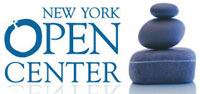 A daily meditation practice is an important key to serenity. In this class, author, teacher and Zen life coach Nancy O'Hara will show us how to establish and maintain a daily practice. Using Zen teachings,
zazen
(sitting in dynamic stillness); and mindfulness (present moment awareness) we will cultivate our practice together and begin to create greater peace and harmony in our lives.
The class will include instruction on how to sit still in the correct posture to help develop concentration and self-discipline; breathing exercises to increase focus, clarity and equanimity; and movement exercises (gentle yoga and walking meditation) to make clear that meditation is not a static activity, but rather a strategy for mindfulness in all situations. Each class will include sitting in silence, mindful listening, reading spiritual literature and sharing experience.
Schedule TBA
Location:
New York Open Center, 22 East 30th Street
Please call or email to confirm schedule, register and get directions.
Prepayment required for all events.
Schedule and fees subject to change.